Dear table tennis racket collector friends,
Me and 5 of my Stiga collector friends (from Sweden, Belgium, Germany and China) decided to make a complete Stiga table tennis wood catalog (and price guide) from 1950-1992.
The book will contain all produced Stiga woods, that are worth to collect.
The catalog is going to have more than 80 pages and ~250 pictures from individual woods (Some of them you have never seen).
And it will include a catalog of the full Butterfly Viscaria generations.
Additional planned content:
- Stiga timeline
- Useful informations (handle, serial number)
- Interview with a world class Stiga player
- Star players who used Stiga blades
Price will be 15-20 EUR (depending on printed quantity).
If you would like to own this unprecedented catalog, please pre-order on our website:
https://stigacatalog.com/
Pre-ordering does not obligate you to buy the book, it is only a demand survey.
If we receive 100 pre-orders, the book will be published, and in autumn 2022, the book will arrive to you.
This is a must for all Stiga and Butterfly collectors.
Volunteers are welcome - in case you would like to help us with this book (with sponsors, ideas, photos or anything) just drop me a message.
I have attached some template pages from the catalog.
Please share it with your table tennis lover friends.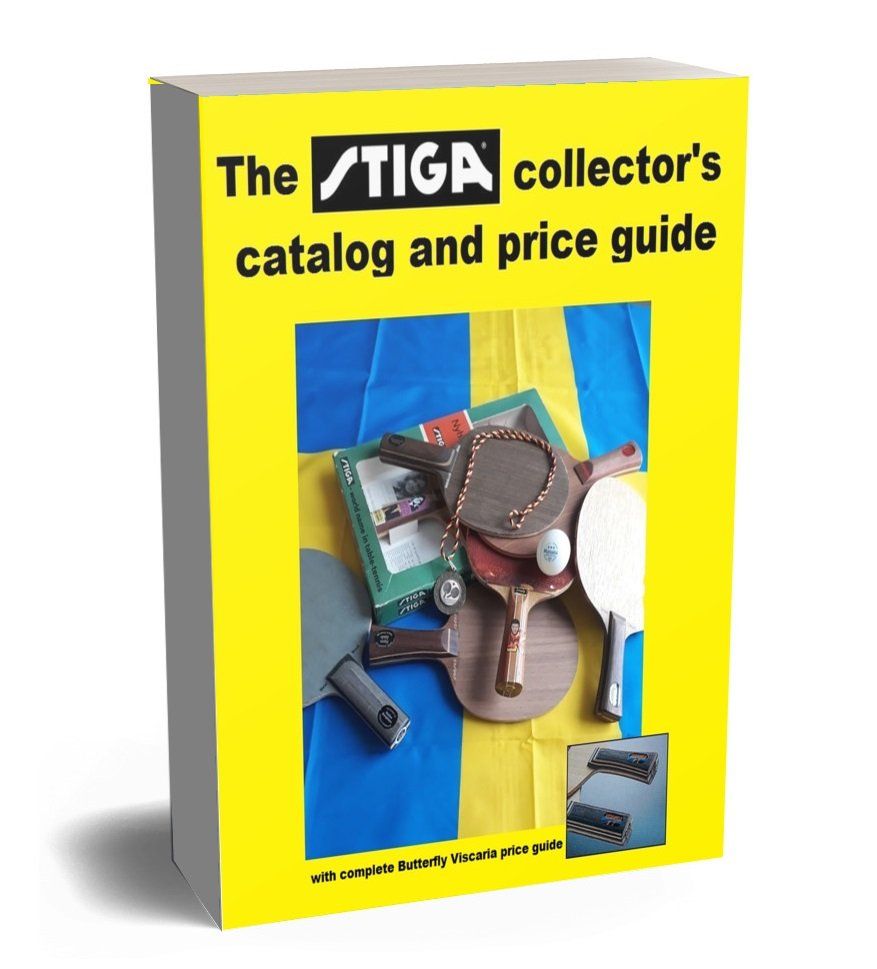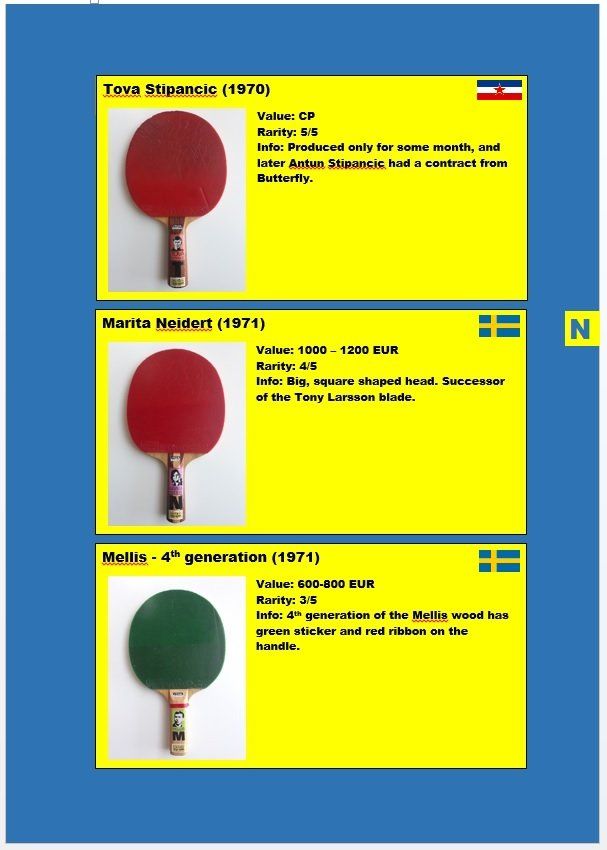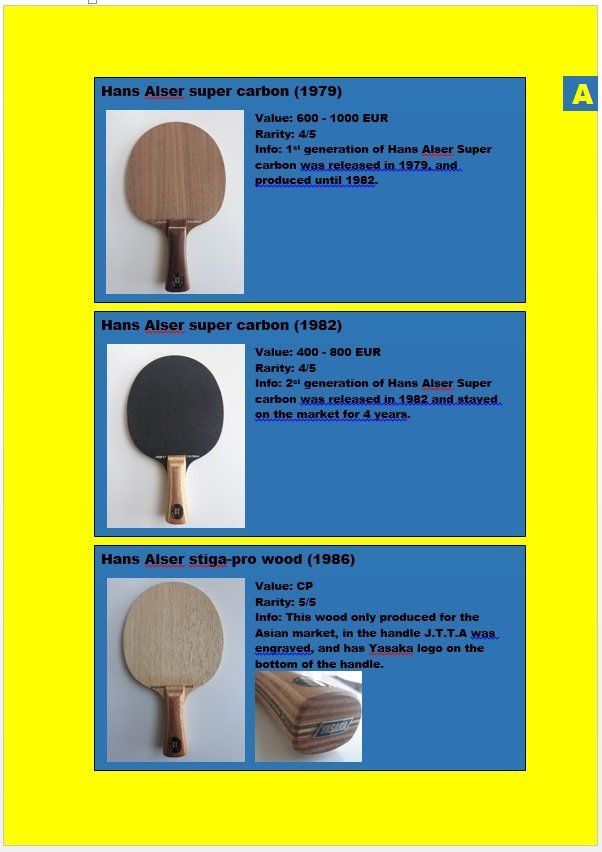 Regards,
Peter Bajusz