http://i479.photobucket.com/albums/rr151/tsuthebasa/IMG_20171216_121252_zpsfon3bvgk.jpg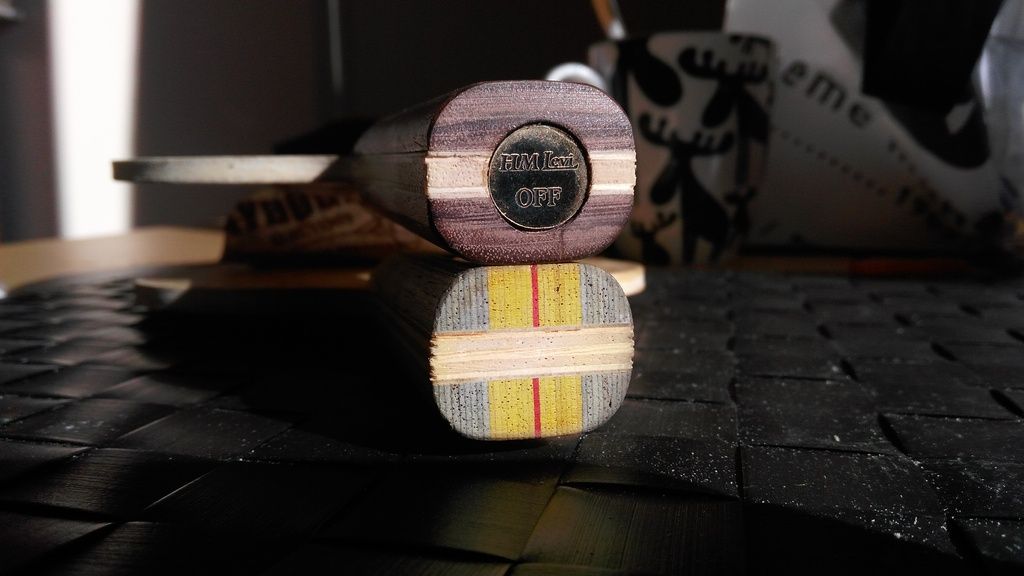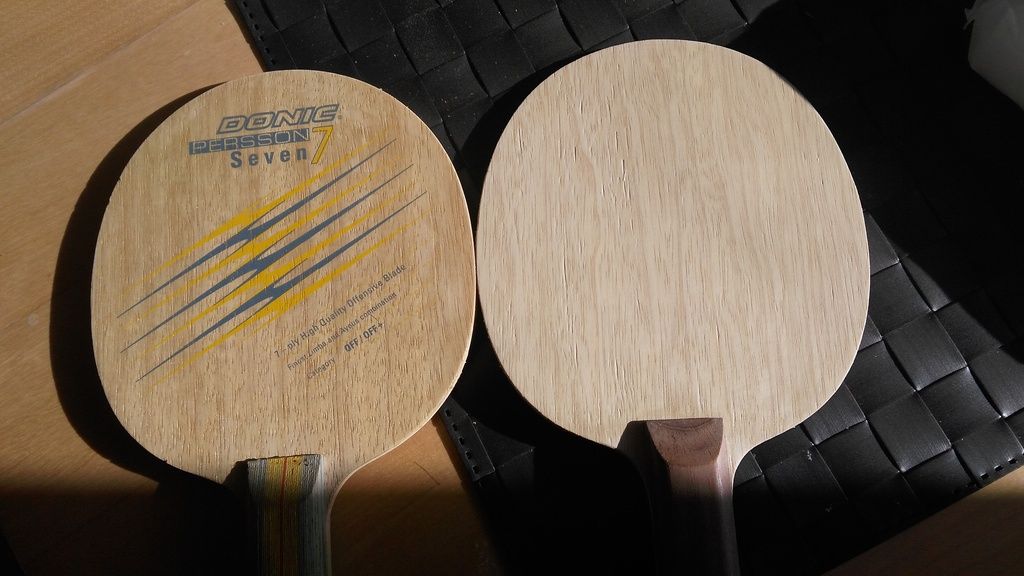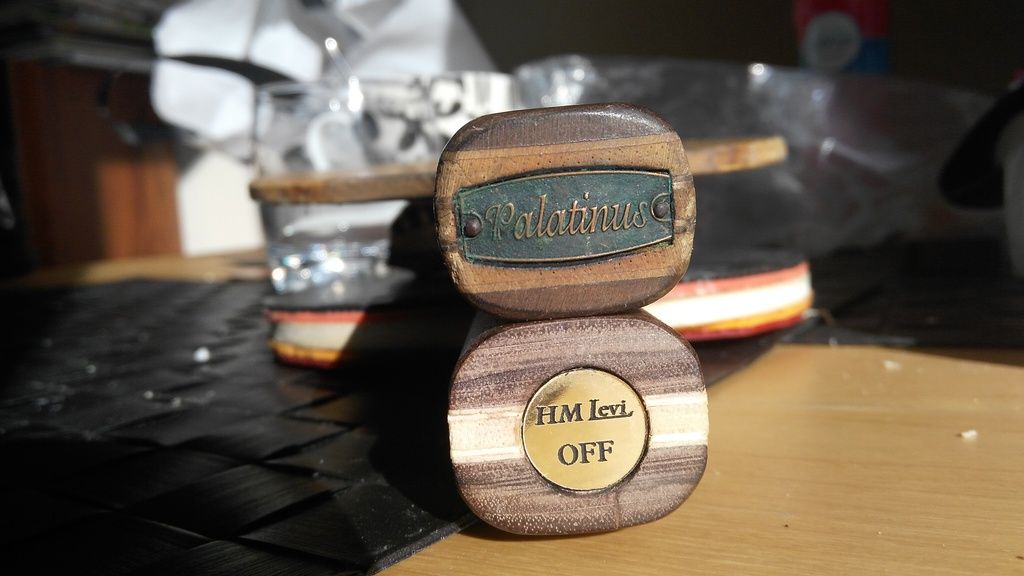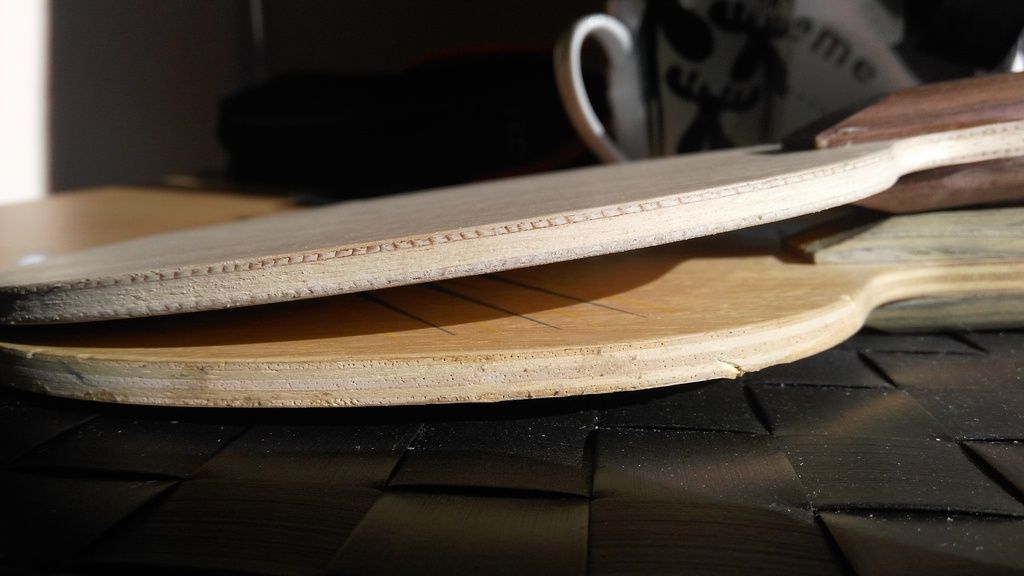 https://youtu.be/RyDr_y30euA
Pictures are donic Persson seven vs Levi's 5 ply blade and osp virtuoso stsq vs Levi's 5 ply blade.
Persson seven's thick squared st handle fits ne the most. But ı have to say Levi's at handle is the most comfortable one. I couldnt feel and corner or any pressure point at all.
Thursday I attached my old t05fx pair on Levi's blade. But I couldnt find any chance to try it. Today I tried to change the rubbers and things went really wrong. You should checkout the youtube link. İn short, blade wasnt sealed and limba top ply came off a little bit.
Than I sand it lightly and sealed the blade. Waterbased sealant was totaly dry thanks to my hairdryer.
Couple of hours later İ went to my club and did some drills and played some games.
First of all I should say blade is 86gr but it feels lighter with the rubbers. Head size is compact and its not headheavy at all.
Speed is off- .
First I did some fh to fh drive and bh to bh drive for a while. İt was obvious its not like osp virtuoso at all. Both top ply and secondary ply is really soft so feeling is really soft. Blade offers a lot of dwell time. So flat hits are not so great or secure. This is not a good news for ne because İ like to smash with my backhand a Lot.
Topspins are a Lot better. My hexer powersponge became a lot spinnier than before.(my main blade is 7 allwood Persson seven) hexer PS is really soft and it bottoms out easily. Not this time thoug. You can take the ball early, change the timing no problem at all. İf you're complaining about your rubber cant produce enough spin and you dont like to flat hit. Than Levy's blade might suit you.
On the other hand feeling is really soft and there is no crisp feeling at all. Altough speed is really close Osp virtuoso feels really crisp, you can flat hit, drive, loop. Countering is also easy thanks to thin but hard composition. Virtuoso starts to flex more and gives you enough juice and angle from far away the table.
Levi's blade is always flexing, always dwelly and makes your rubbers throw angle higher. Thanks to relatively hard and thick ayous core ply, mid or far distance looping is really easy. Its not that fast,but that blade offers amazing dwell time so when you're out of position you just simply use your wrist a bit more and ball just lands in your opponents Side of the table. My 3 different opponents were all struggling with the spin İ was creating.
Pure brushers might love that blade. But I'm an allrounder. I smash, loop,chop etc. So I think İ will try something different. Limba-anigre-ayous maybe ör walnut-anigree-ayous...