Dear Collectors,
I would like to trade the following old Stiga (all Tranas) woods:
1. Stiga Alser clipper wood with serial number (!!!) SOLD

2. Stiga UTC clipper wood - Price: 250 EUR
3. Stiga Stellan Bengtsson clipper wood with serial (!!!) 85 gr (!!!) - rare to find a light clipper like this. Ideal for playing too. Price: 700 EUR
4. Stiga Stellan Bengtsson Stiga Offensive with thumb-cut handle
5. Stiga Stallan Bengtsson Metal Wood made in Tranas (!!!) - super rare Made in Tranas version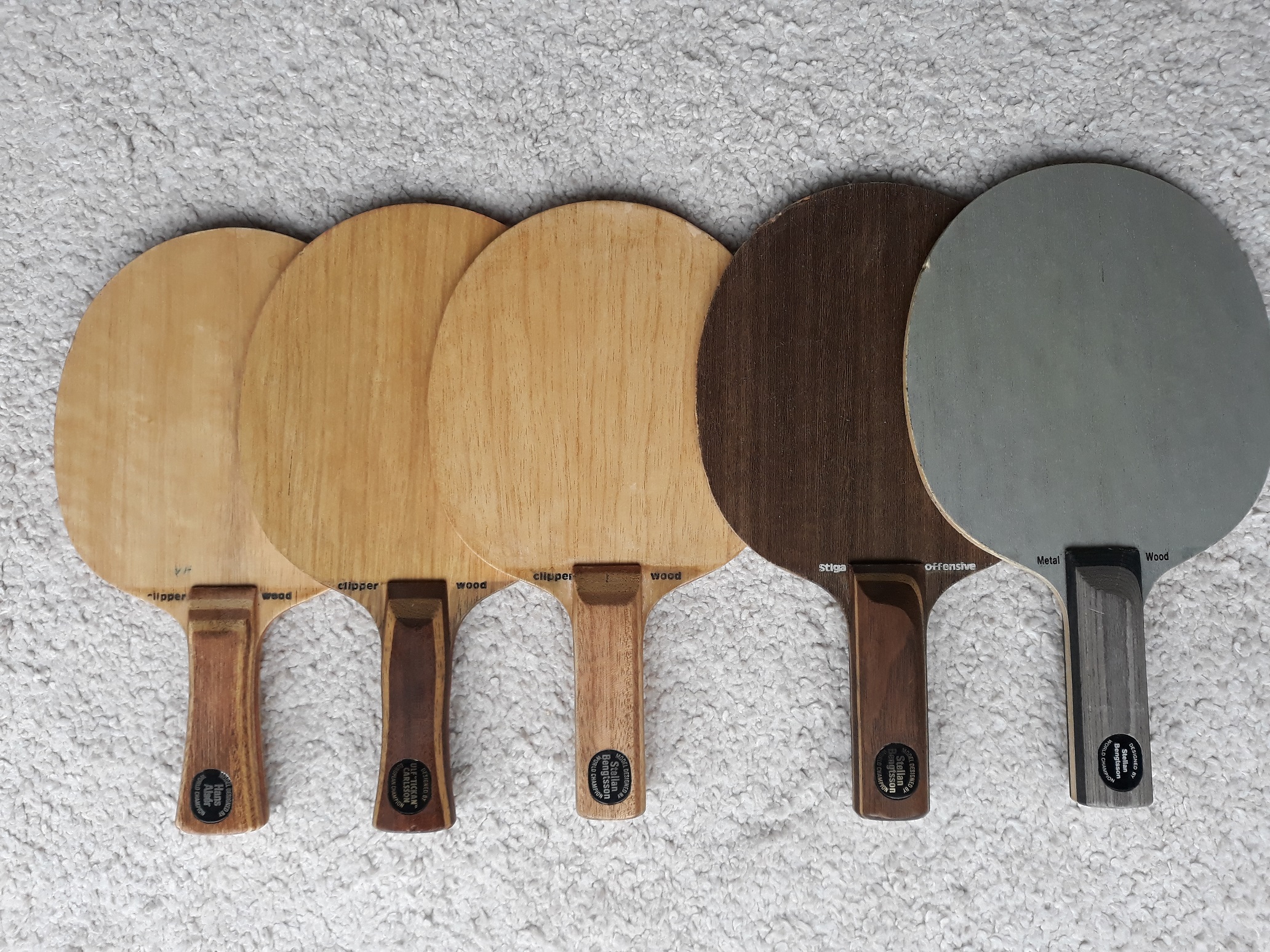 Where you can find price, it is for sale too. The woods are in good condition some small edge hits.
If you are really interested to buy or trade I can make detailed pictures.
What I am looking for:
1. Stiga Alser Allround Evolution in perfect condition
2. Stiga Alser cornet wood in good condition
3. Stiga Hawk Wood in good condition
Write me if you are interested!
Peter Bajusz


Edited by bajusz79 - 11/06/2020 at 2:09pm