Last month I received my first OSP blade and discovered there's relatively little about this wonderful blade and I haven't done a review in a long while, so here we are! The
Palatinus Immune OX Classic
.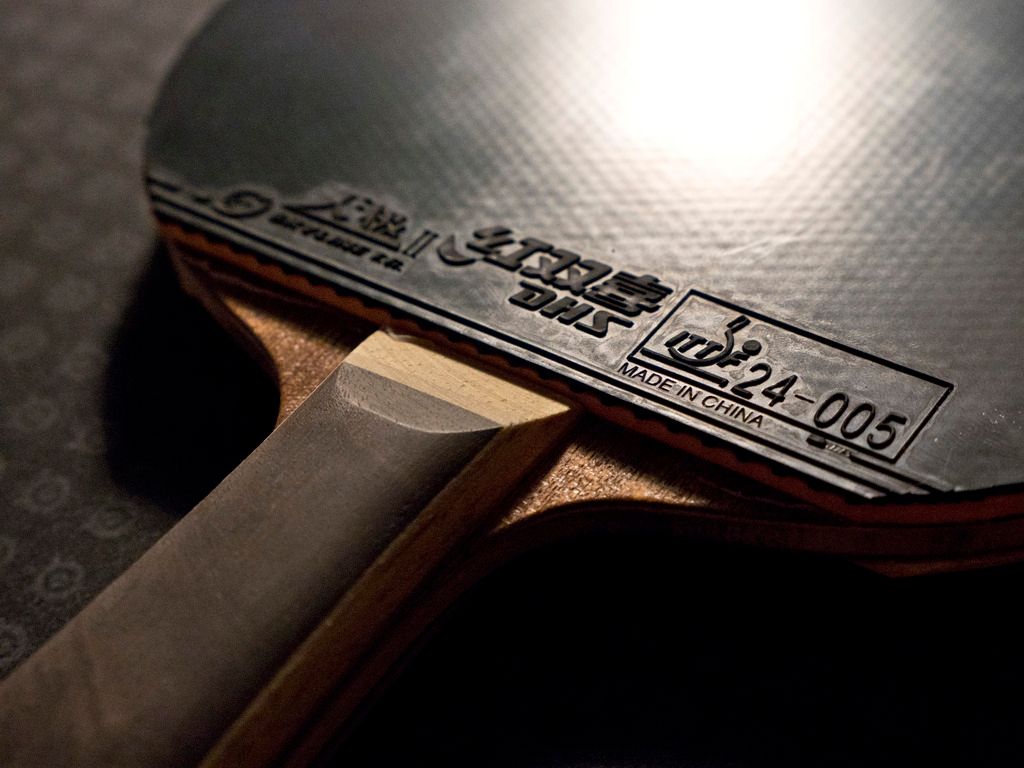 About Me:
I played penhold for about 2.5 years with inverted both sides, peaking in the mid 1900 rating. About 3-4 months ago, I made the switch to modern defense as a shakehand player with short pips on the backhand. Currently floating around 1800 rating with this new style.
Defensive blades I have previously used are the Joo Sae Hyuk, Donic Defplay Senso, and the Koji Matsushita Offensive.
I became curious about OSP's defensive offerings after noticing the player I model my game after (Guang Qing Feng) switch from the Joo Sae Hyuk to an OSP blade at this past US Open. I ordered the Immune OX Classic after browsing around the OSP website and later confirmed (lucky me!) from one of Qing Feng's students that I had picked the same one as Guang Qing Feng was using!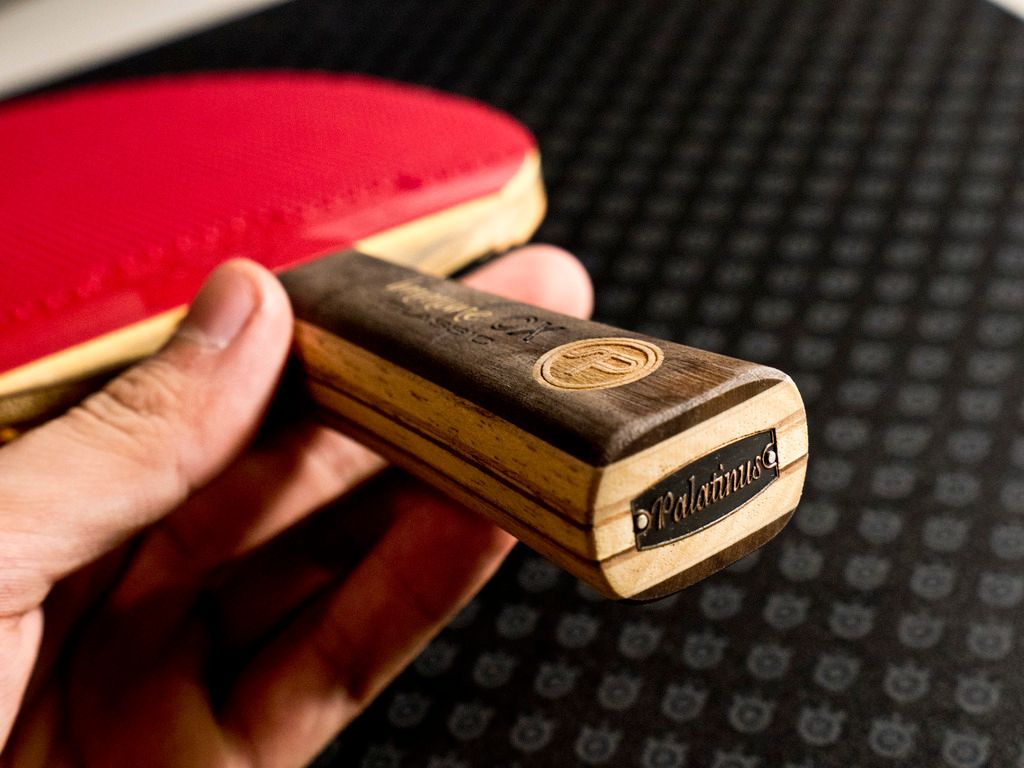 The Immune OX Classic is a 5-ply asymmetrical all wood blade - meaning the forehand and backhand sides are not of the same composition. It is my understanding that this blade was intended to be used with an inverted forehand rubber and OX rubber on the backhand side. NOTE that I used sponged short pips on my backhand however. I opted for the largest sized head (163x159) and the FL handle (impeccable finish and comfort). It is not as stiff as the JSH, slightly stiffer than the VKMO, and significantly stiffer than the Defplay.
This is excerpted from the tag that came with my blade from OSP:
OSP Data Sheet wrote:

We developed this type of defensive blade for those, who play classic defensive style with OX pips on one side and found our Immune Active DEF Pro too heavy and hard to play with. We designed OX Classic shape to fit classical defensive play from several distances. One side of OX Classic is built to collaborate pips well and we also isolated that side from the inverted rubber side in order to avoid deteriorative effects of the two sides.




FH speed: active DEF

BH speed: All+

Standard Thickness: 5.8 +/- 0.1mm

Standard Weight: 80-85g

Balance: center
While I am not clear on the composition of the blade, this is what I can observe. The side intended for forehand is limba (certain) of VERY high quality. The backhand side intended for OX pips resembles the outer ply of the Victas Koji Matsushita Offensive (mahogany?) - it is fairly hard. I am not certain what the middle plies are, but it appears to be (and please correct me if I am wrong):
limba - mahogany - ayous - limba - mahogany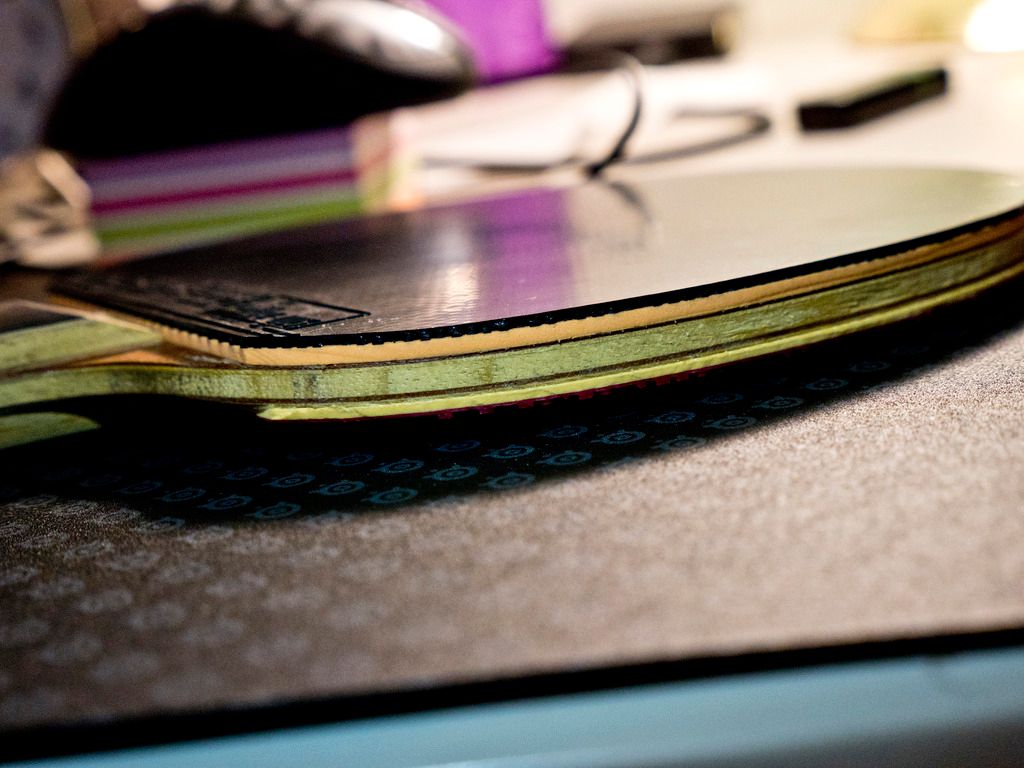 The limba side is soft and slow as expected, and the mahogany side is hard but not very springy/bouncy. Grain and finishing are top notch as expected from other glowing reviews of OSP blades. My blade weighs about 91.8g (I requested the heaviest possible) and is 5.81mm thick. I have been using the IOXC for about a month now.
Unfortunately, I do not have any photos of the bare wood of my blade as I don't want to remove my rubbers at the moment. Those can be found on
OSP's website
.
Initial Impressions:
Initially I attached Hurricane 3 NEO to the FH and 1.5mm 802 short pips to the BH and said: WOW this blade is too slow. I was so disappointed that I was on the verge of selling the blade on the forum... but then, I asked Guang Qing Feng's student about the blade. What he told me changed everything.
Flip the blade around. Use the OX side for the FH, limba side for pips.
Suddenly everything made sense and this review is based on using the side intended for OX pips as my forehand, and the soft limba side as my backhand with sponged short pips.
Forehand:
Still noticeably a relatively slow blade on counter hits. Has a low pitch like most true allround or defensive blades. Significantly lower pitch than the JSH, and far less springy too. Has a much clearer feeling than my JSH and very good vibration/feedback akin to allround blades.
High throw on loops, higher than JSH and VKMO. It has a very linear and direct response at medium to low pace... When ripping loops however, this blade turns into a monster. The hard wood really gives the blade an incredible high gear while still retaining a relatively non-bouncy feel on softer shots. My practice partners claim the 91g IOXC is faster and more powerful than my 104g JSH when I loop drive, although from my perspective it actually feels slower (if not more controlled) than the JSH, probably owing to its non-bouncy nature.
Counter looping off the bounce at the table feels safe and easy with the blade having a high throw with little spring.
Countering off the table loses a bit of pace compared to the JSH, but the higher arc I am able to get on the ball in combination with my chinese rubber makes up for the lack of catapult compared to the JSH.
Looping underspin is easer than with the JSH and generates plenty of kick on slow loops and more than enough speed on rips.
Blocks feel a little dead however, as the ball bites into the wood very sharply compared to with the JSH (which felt like I was able to absorb the incoming power more easily). Combined with the high throw angle, I feel safer rolling the ball back with a bit of spin as opposed to a head on punch block.
Pushing and touch play is what I really appreciate about the design of this blade. I can lay into my pushes and serves to produce amounts of spin I would not feel comfortable doing with my JSH without fear of missing the table.
Chopping on my FH is not my strong suit just yet, and I found it a little more difficult to do with the IOXC than with my JSH - probably owing more to my developing form more than the blade itself. Between my two go to FH rubbers however, TG2 chopped better on this blade than H3 did for me.
Backhand:
Rubber: Spectol 1.4-1.7mm (previously I used 1.7-1.9mm on my Joo Sae Hyuk, felt too thick on the IOXC)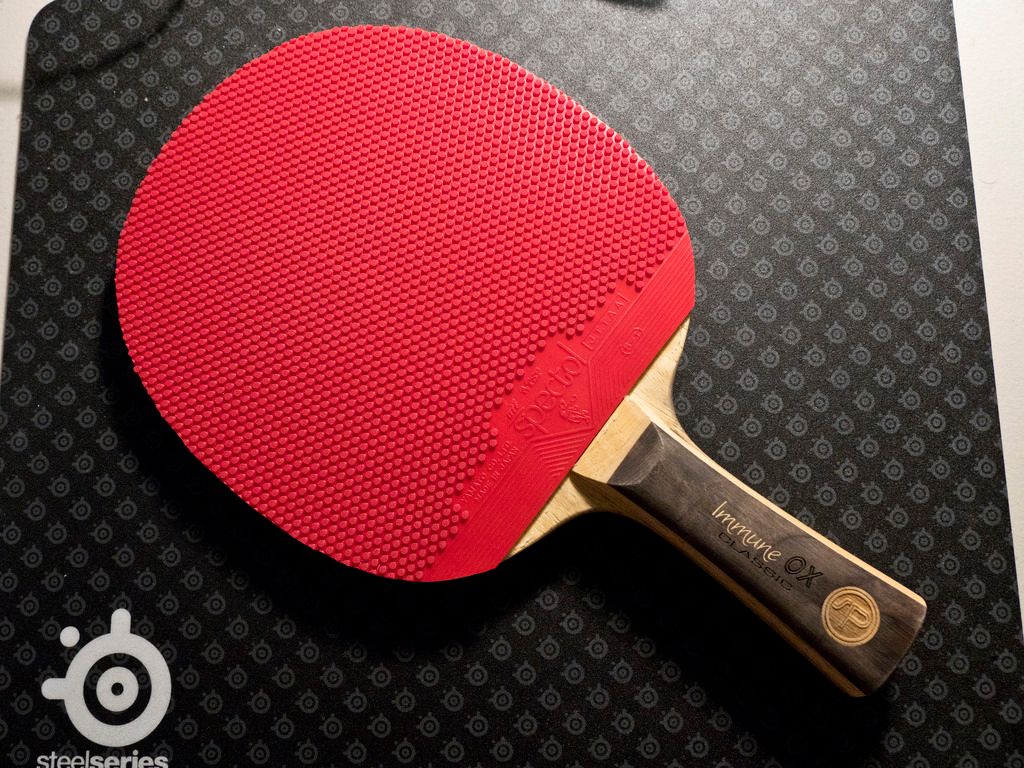 Punches and drives were much easier to do with IOXC than with the JSH. I had a very crisp and heavy impact feel with every stroke with the IOXC where with the JSH offensive BH strokes felt somewhat numb. Somehow, the blade allows my pips to bite the ball a lot more than my JSH did - at times with the JSH it felt like the ball was slipping on my pips, returning very dead balls or sometimes reversing the spin unintentionally. While this frustrated my opponents, I preferred the feeling of having complete control over my BH with the IOXC over the accidental trickery I was committing with the JSH. Speed was very nice with Spectol and not bad with 802.
Attacking underspin with the IOXC is a great improvement over the JSH on the BH side. With the JSH, I largely had to rely on spin reversal with spectol to make topspin. But with the IOXC's flex and softer wood, I could generate my own spin by slightly rolling the ball during my stroke, or I could still opt to smack straight through the incoming spin as long as the ball was at net height or higher. Oddly enough, I felt I could generate more spin with my 1.4-1.7mm spectol on the IOXC than I could with 1.7-1.9mm super spinpips on my JSH.
Chops with this blade were nicely controlled with a thick contact on nearly every stroke. Compared to the JSH, I had to swing a bit faster to get the chop to clear the net which allowed me to load more spin onto the ball than I could previously. However the IOXC therefore forced me to have a very active chop and not just let my racket drop onto an incoming loop and having it float back over like I could with my JSH. I appreciate the increased control I have with the IOXC over the speed I had with the JSH, although producing convincing no spin chops is more difficult to do with the IOXC blade than with the JSH.
Pushes with spectol and 802 on my BH with the IOXC are heavenly. The feedback the IOXC gives me on my strokes makes it a clear winner over the JSH for defense at the table.
Blocks and chop blocks were far easier to do with the IOXC than with the JSH. Often times with the JSH, I felt as if the ball was skidding off my pips and just floating over the net or slipping onto the table. But the IOXC I can feel the blade engage the ball on every shot which gives me a heightened sense of control and placement ability.
-----
Match Play:
With the IOXC I felt that I was making far fewer unforced errors compared to with my matches using the JSH. With newfound confidence in my IOXC backhand, I found myself able to initiate many more chopping rallies than I could with the JSH. With this blade in hand, I am starting to feel like a chopper and not an offensive player who bought a slower blade and put pips on his backhand and floats the ball back hoping for a mistake from my opponent.
I was also able to make many more offensive winners with this blade off my backhand side than I could previously with my JSH, and had the option to receive serves more aggressively to break my opponent's rhythm.
I also found that my FH no longer felt weak like it has with every defensive racket I've tried previously. There is something about the way OSP layered the wood that has granted me my former penhold FH loop in defensive shakehand form.
Conclusion:
This is a dream blade for defenders who are more interested in all-out attack with their forehand and chop primarily with their BH. I cannot speak for the majority of defenders who use long pips, but in principle the characteristics of the blade should remain the same.
My favorite aspect of the IOXC is how clearly I can feel the ball on every stroke. Where other defensive blades I've tried either feel fast but numb (JSH), safe but weak (VKMO), or controlled but floppy (Defplay), the IOXC seems to have the best elements of a defensive blade on the backhand side while introducing a truly vicious forehand side that can touch like a hard allround blade.
I only wish that I could add about 10 more grams to the blade's weight, but for now I am using a strip of weighted edge tape to add an element of head-heaviness.
Finally to close this review, here is a video of Guang Qing Feng using this blade and exact set up (with H3 on forehand) to take Adrian Crisan to 7 games in the US Open, enjoy!


Edited by schen - 10/14/2015 at 5:46am