Andro Ligna OFF Blade
Blade Specs:
Weight: 90 grams
Blade Dimensions: 151x156mm
Thickness: 6.1mm
Plies: 7 (spruce outer with carbon 3rd layer)
Hardness: Medium Stiff
Test Rubbers: Andro Plaxxon 450 & 350, Reactor Corbor medium soft, Andro Rasant Beat, MXP
Speed: OFF
http://s48.photobucket.com/user/cjtm77/media/Andro%20TT/20150818_100022_HDR_zps6lsmkff0.jpg.html" rel="nofollow">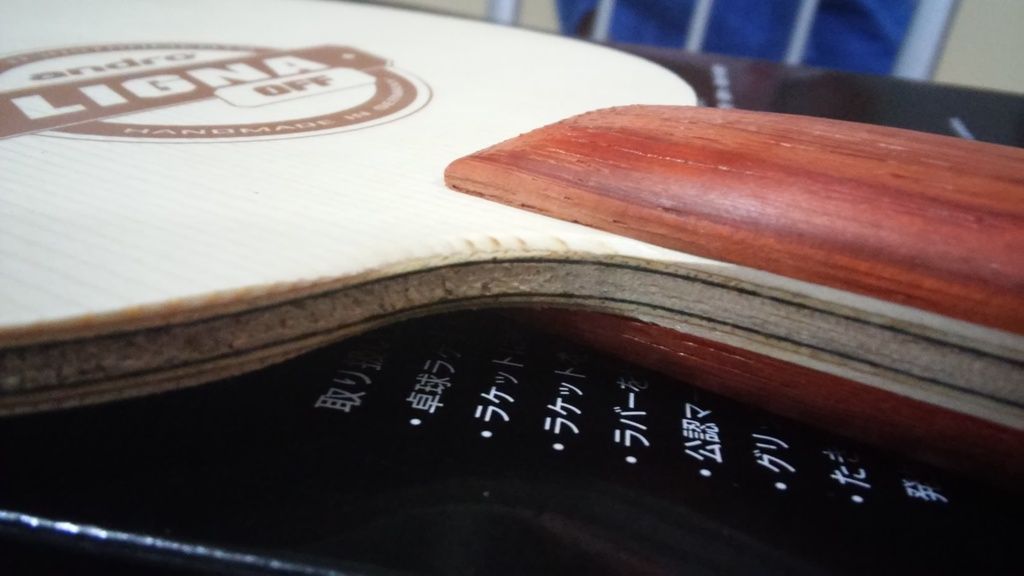 Product Description:
"Origin, water content, storage, processing method and many more aspects have big influence on a blade's playing characteristics. For the in Germany manufactured exclusive andro® LIGNA series only the finest wood, which is also used for manufacturing violins, is processed.
Particular attention is given to the sawing method of the wood veneers: Only the finest sawn veneers are processed for LIGNA woods. Major advantage is that this processing leaves no scar on the veneers behind. Consistently solid and clean cut veneers on both sides form the foundation for an outstanding feel. Wood in the way it should be."
http://s48.photobucket.com/user/cjtm77/media/Andro%20TT/20150818_100010_HDR_zpsyvdgufss.jpg.html" rel="nofollow">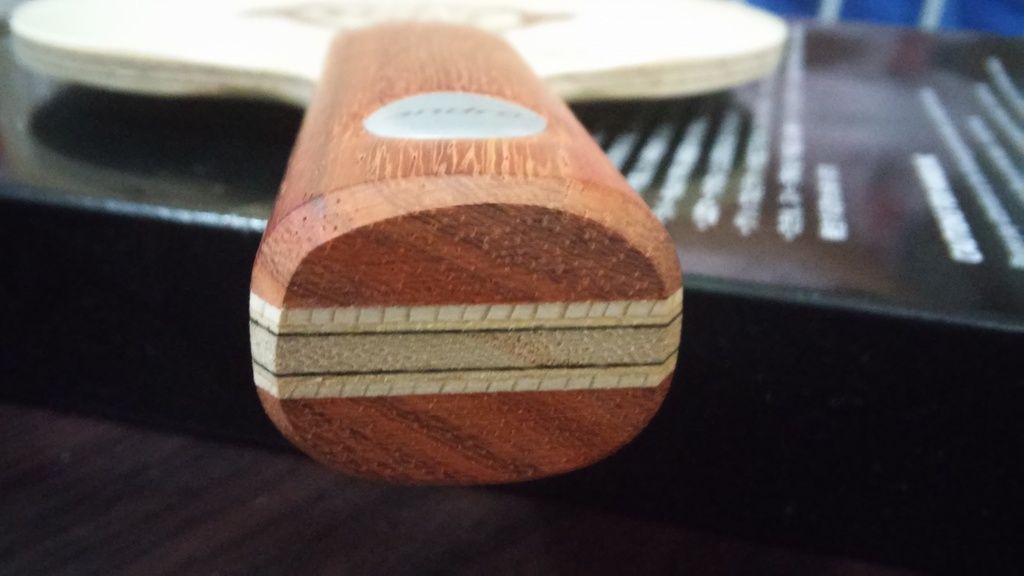 Initial Inspection:
This blade came to a surprise because the outer layers of the blade are made of SPRUCE! Yes the spruce wood that we know that is usually used as a 2nd layer for famous 5 ply blades is used in the Ligna blades. You could mistake it as Hinoki because of the lines but on closer inspection you would see some sort of difference. Andro claims that this is the wood that is also used in making violins. Spruce looks like Hinoki because they are pine trees and belong to the same group of trees.
The blade itself is an example of fine craftsmanship and above average quality among European blades. This blade at first look is obviously not a product from the factory that makes Andro blades. I like the texture and smoothness of the blade and the handle. I got the straight handle. It felt a bit small for my hands.
On a bounce test, the ball has only average height and the sound is like a metallic low pitch. I was curious with its flared handle because the one I got was ST. The ST version tends to have its weight more on the blade head.
http://s48.photobucket.com/user/cjtm77/media/Andro%20TT/20150818_100034_HDR_zpshmq1pct0.jpg.html" rel="nofollow">
Playing Observations
The speed is only OFF level. It is not too fast in my own opinion. The control is like that of an all wood 5 ply offensive blade. The Ligna OFF is not faster than a Timo Boll ALC. Sometimes it feels slower but the control is better. This is more of a spinnier's blade or a looping blade. I really noticed the high throw that this blade gives with different rubbers that I tested it with. Top spinning near or middle distance from table is its forte. There is some flex on the blade despite being medium stiff and it has some vibration. It is very easy to loop and spin with. I had a weird feeling with the feedback maybe because it was a new feel in terms of the blade. It gives a medium hard feedback when I strike the ball and there is this hard metallic feel with a muffled not so loud sound. However, this is not a bothersome feeling. I think I could attribute the feel with the kind of carbon layer they placed together with the spruce outer layer.
The Ligna OFF goes very well with medium to hard rubbers. The Plaxon 450 and Rasant Powergrip were good combinations. I think faster rubbers would even be better because I tested it for 10 min. with an MXP and the control was so good the shots were accurate enough not to miss. With soft rubbers, it can be choosy. There are soft rubbers like the Plaxon 350 and Rasant Beat that did very well with the Ligna off but softer and slower rubbers like the Reactor Corbor seems not a good combo. If one has to use a soft rubber it has to be a fast and bouncy soft rubber.
Overall, this is a very good blade. It can be used from intermediate to expert levels of players. A bit expensive but very good.